Boondocking is staying overnight with limited or no hookups.  This term is often times used interchangeably with dry camping.  Many people may prefer this kind of camping, but it also is useful if you are on a trip that requires a multiple day drive.  You may also have to boondock for RV rallies or gatherings.  Another benefit is that it can save you money from campground fees.  This article will provide some helpful tips for boondocking.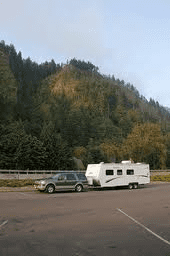 Water
Because you probably won't have a water hookup, conserving water is the main trick to boondocking.  Because of this, you should carry several extra gallon jugs of water and refill them whenever possible.  If you use a lot of ice, put an extra bag in the freezer.  You can use plastic utensils and cups and paper plates to avoid using water to wash dishes. Use wet wipes to clean up messes.   You can also save water by taking really fast showers.  Turn the water on to rinse then turn it off and lather up.  Then turn it back off and rinse off.  Remember to never leave the water on if you aren't using it, like when brushing your teeth.
Electrical
It is nice to have electricity when you are boondocking.  If you have the money for it, solar power is great.  It can help you keep your batteries charged and AC on when you don't have an electrical hookup.  If you have a tight budget, you can make do with a smaller set up, only you will have to recharge more.  If you use a generator, make sure to bring extra gas.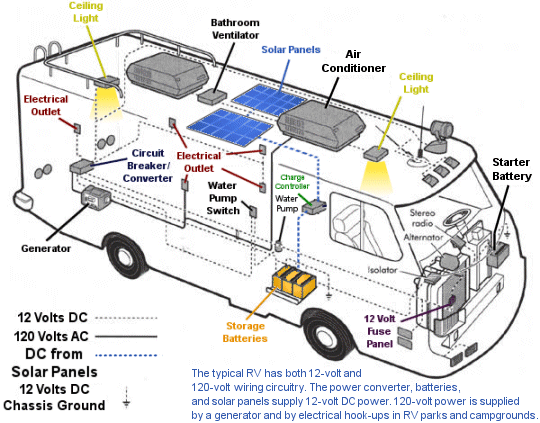 Other tips
You should try to conserve whenever possible.  Instead of using battery power and propane in the cold, just bundle up with more layers.  If the weather is hot, put on cooler clothes instead of running the AC.  Instead of using the RV's lights, you can use battery powered lanterns for light.  When cooking, you should try to use as few pots and pans as possible.  Grilling your food would probably be the best option.  One pot meals are also a great idea.
Boondocking doesn't have to be an uncomfortable experience.  Following these tips can help make it more enjoyable and help to prevent any problems that could occur.