Do You Need a Different License To Drive An RV
Have you ever wondered if you need a special license to drive an RV, especially the larger types?  If so then this post is for you.
The simple answer is that it depends on the state you live in.  Some states require either a CDL or non-commercial CDL to drive the largest of RV's.  CDLs are handled by the Federal Motor Carrier Safety Administration, which sets the minimum requirements for all states issuing CDLs.  The FMCSA only deals with commercial vehicles and RVs generally do not fall under that.  However, states are allowed to make stricter regulations on issuing CDLs and non-commercial CDLs.  Most states do not require any special licenses as long as your RV is under 26,000 pounds.  But here are some conditions that may require you to have a special license: if your RV weighs over 26,000 pounds or if it weighs over 26,000 including a trailer that ways at least 10,000, if the unit is longer than 45 feet, or if you are towing two or more units.  If you meet any of these conditions you should check your states laws.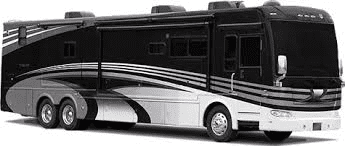 I found this site that has all  the laws for each state on the subject.  When you get on the page, scroll down until you see the chart.  Click here to check it out!
Once you have checked to see if your need a license for your RV you may want to consider protecting it.  Our RV covers can help protect your RV from the elements and prolong its lifetime.  Click here to check out our selection!