The term fulltiming refers to people living in their RVs.  Fulltimers travel around and live on the road.  Many fulltimers are retired and are just trying to see the world, however many younger families are taking up this lifestyle.  A family that decides to fulltime usually sells their house and everything that they can't fit in the RV.  They may also put everything that they don't bring into a storage facility instead of selling it.  Fulltiming parents will need to find temporary jobs on the road and any children will have to be homeschooled.  This lifestyle definitely comes with its own unique pros and cons.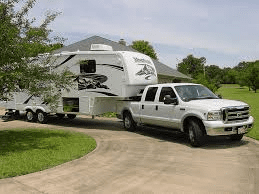 Pros
There are many advantages to living out of your RV.  First of all it is highly cost effective.  The cost for rent at an RV park is generally  lower than it is for a house.  For instance monthly rent for many RV parks is under $500.  The cost of upkeep is usually lower too.  Vacations become cheaper because you travel around in your home, removing the need for paid accommodations.  You don't have to pay for flights either.  Also, since you have a kitchen in your RV, you don't have to pay to eat out every meal.
Another advantage is simply the freedom to travel around as you wish.  If you are unhappy with your current neighbors or surroundings, you can always just move.  There is a lot of flexibility as well.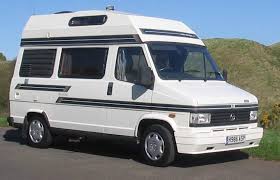 Cons
Getting consistent access to electricity is one con to living out of your RV.  To avoid using your RV's batteries, you pretty much have to stay at a campground with electrical connections or run a generator.  Another disadvantage is the cost of buying fuel for your RV.  Motorhomes are generally not known for their miles per gallon.  Finding work on the road can be considered a con, as it can be difficult.  However, there are many temporary receptionist, cleaning, maintenance, or landscaping jobs that can many times be found at RV parks.  Although you are free to travel around freely, you may not be able to stay wherever you want.  If you wanted to stay in a larger city, for example, it may be hard to find a spot in an RV park.  City RV parks are usually pretty crowded.
Think fulltiming might be right for you, or want to learn more?  Here are some great sources for information on fulltiming:
Things to Know Before Fulltiming