Class C RVs are a very practical style of recreational vehicle, and have been popular since the 70's.  They are usually built on a cutaway van or truck chassis.  The chassis manufacturer builds the chassis and cab, and then the RV is built onto it.  One of the most distinguishing features of the Class C is that they have space for a bed up above the cab.  Here are some of the advantages and disadvantages of this type of RV: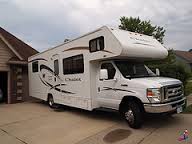 Advantages
Class C RVs have several advantages over other types of RVs.  They are generally smaller than travel trailers or Class A RVs which makes them easier to drive.  They handle similarly to a large moving truck.  Class C RVs are also considered to be safer than Class A RVs in the event of a collision.  Class C's usually have a steel cage built around the cab to protect the driver and passenger.  Class A RVs rarely have this feature.  Another bonus is that they can tow a can car, so once you set up at your campground you can easily leave to check out the nearby attractions or to get supplies.  Finally, they are generally more affordable than their Class A counterparts and they get better gas mileage.  All these factors and the good amount of living space they provide make them a great choice for many people.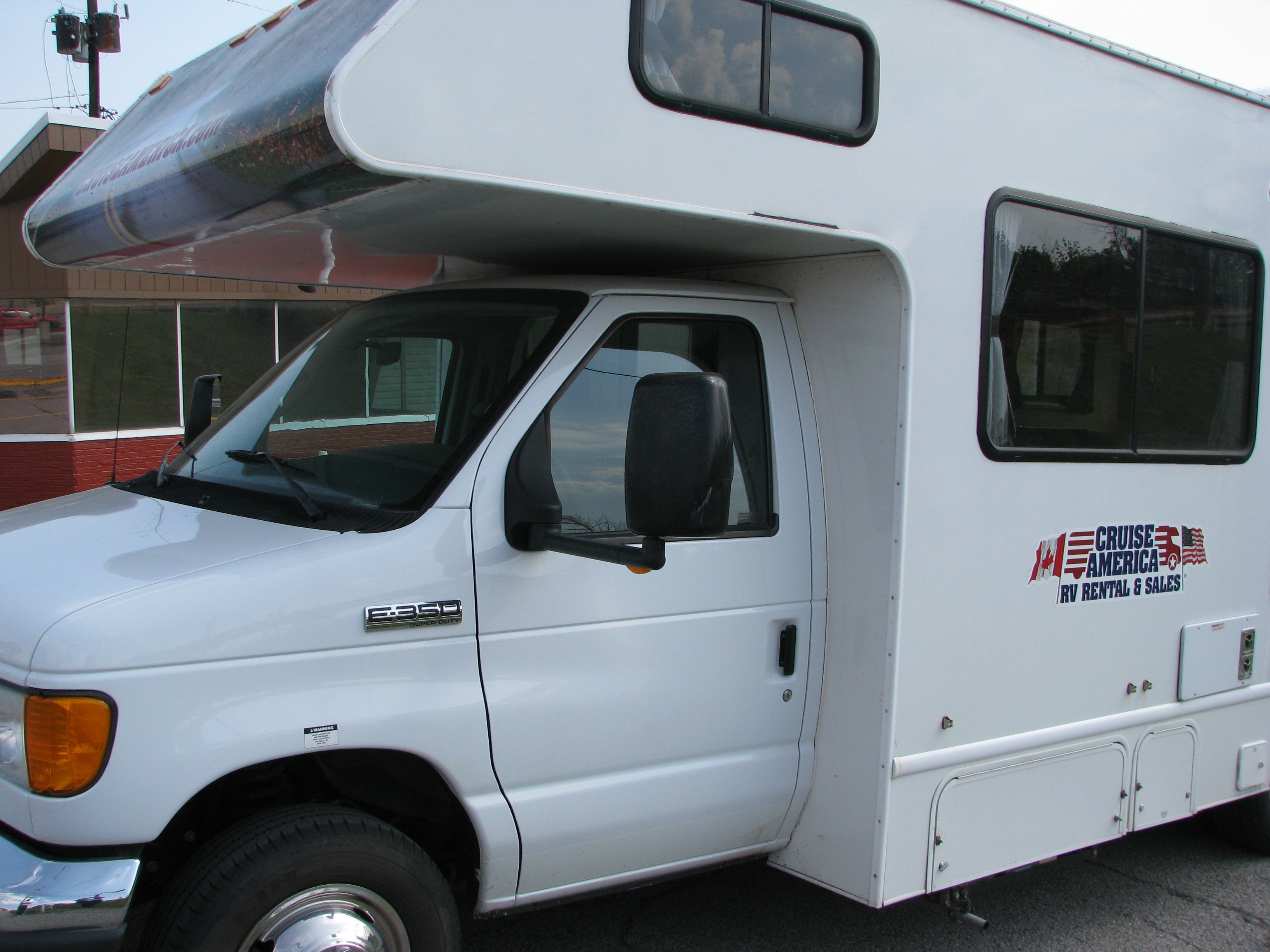 Disadvantages
Class C RVs have a few disadvantages.  Compared to other types RV's, their smaller size means that they may not have enough space for some, especially larger families.  They also have less amenities and are not quite as luxurious as Class A's.  Also,  although they are easier to drive and have better gas mileage than Class A RVs, they are not as easy to drive nor do they get as good of gas mileage as a Class B.  You will always have that tradeoff between Class A, B, and C, really.  Finally, they are generally too big to fit in a garage, so you would need to have something built or get an RV cover to keep it protected from the weather.
CoversDirect® Can Help
Whether you should decide on a Class A, B, C, or other trailer/RV, we can help you protect it. We have covers for all styles and sizes of RVs, ranging from the tiniest pop up to the biggest motorhome you can imagine. Give us a call to take advantage of a 5% discount- just mention this blog post!