Camping in South Carolina's Lowcountry
Our favorite family activity is—hands down—camping in our RV. It gives us a chance to reconnect, regroup, and recharge by getting away from the hustle and bustle of everyday life. What else is better than slowing things down and just enjoying the togetherness of family? Last summer we decided to try camping in South Carolina's lowcountry and were greatly rewarded.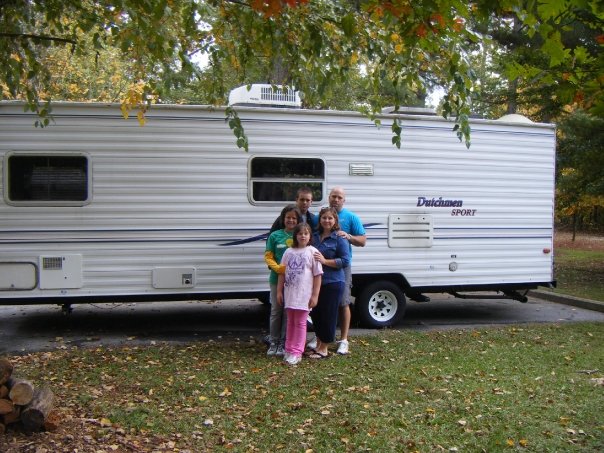 Big Trip
Each summer we take what we call a "big" vacation. To some, it might seem less than appealing, but to those that understand the happiness that RV camping (or any camping, for that matter) brings, you will be able to relate. Our trip usually means 9 or 10 days on the coast of South Carolina. I know…it's not like we're venturing that far since we are SC natives and the beach is approximately 4-5 hours away. It's not really the distance that matters here—it's the destination.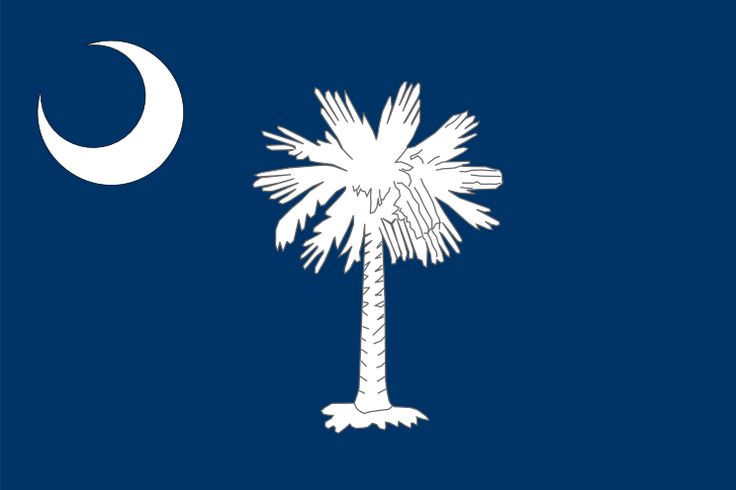 Heading to Charleston
In a previous blog, I mentioned our annual trips to Hunting Island State Park in South Carolina and how much we love that place. Last year, however, we decided to try something new. We still stayed in the state, but we went to Charleston this time. While camping in South Carolina's lowcountry, we stayed at James Island County Park, which I highly recommend.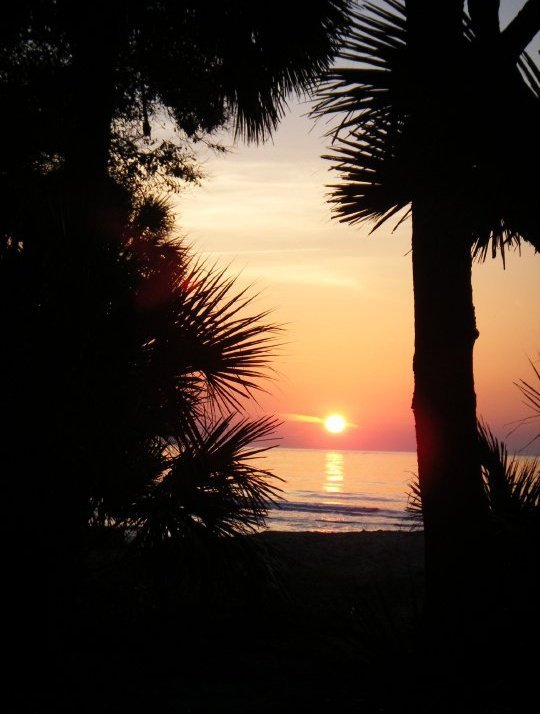 James Island
James Island County Park has something for everyone, including our 4-legged pals that we never leave home without. There is a water park on site that we frequented in the afternoons to take advantage of the discounted rates and the thinning crowd. Scheduled activities such as tie-dying t-shirts and movie time for the kids (and kids at heart) take place throughout the day. Our dogs even enjoyed visiting the dog park and splashing around in the lake. There is an abundance of places to fish, crab, or cast net and there are also paddle boat/kayak rentals. The campsites are nicely maintained and the road through the campground is paved.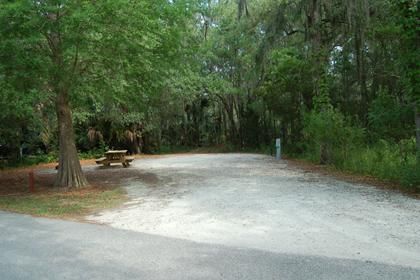 James Island is only about 10 minutes away from historic Charleston. If you've never been to Charleston, I strongly suggest visiting there. Once you do, you will fall in love with the traditions and history of the city. Just about every street and building has some sort of story. It's like jumping inside a time capsule. Even my children found it fascinating, or "cool", as they would say. While in the city, we took a carriage ride, visited the market, walked down to Battery Park to take some pictures and got ice cream to help us cool off. It sure is hot in Charleston during July!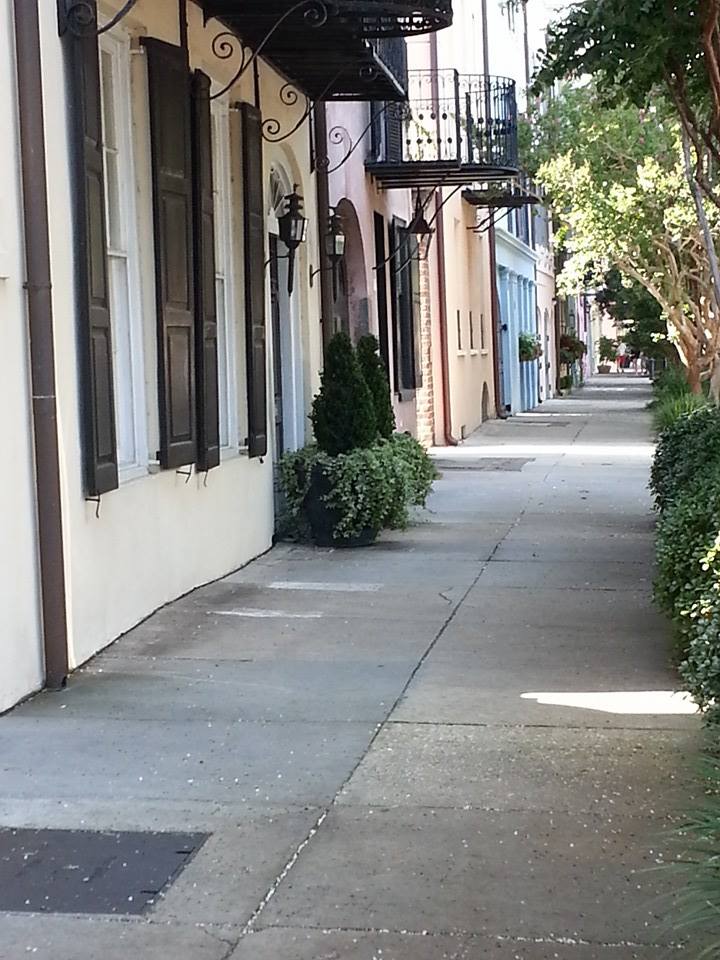 Folly Beach
We also made multiple trips to Folly Beach, a 15 minute drive. Since we have relatives with a home there, we just made use of the beach in front of their home. It was heavenly. We were the only ones on the beach so we played and lounged around and had a nice visit with family that we don't get to see often. We enjoyed an early dinner at Rita's, a popular restaurant serving great burgers and specialties like shrimp and grits.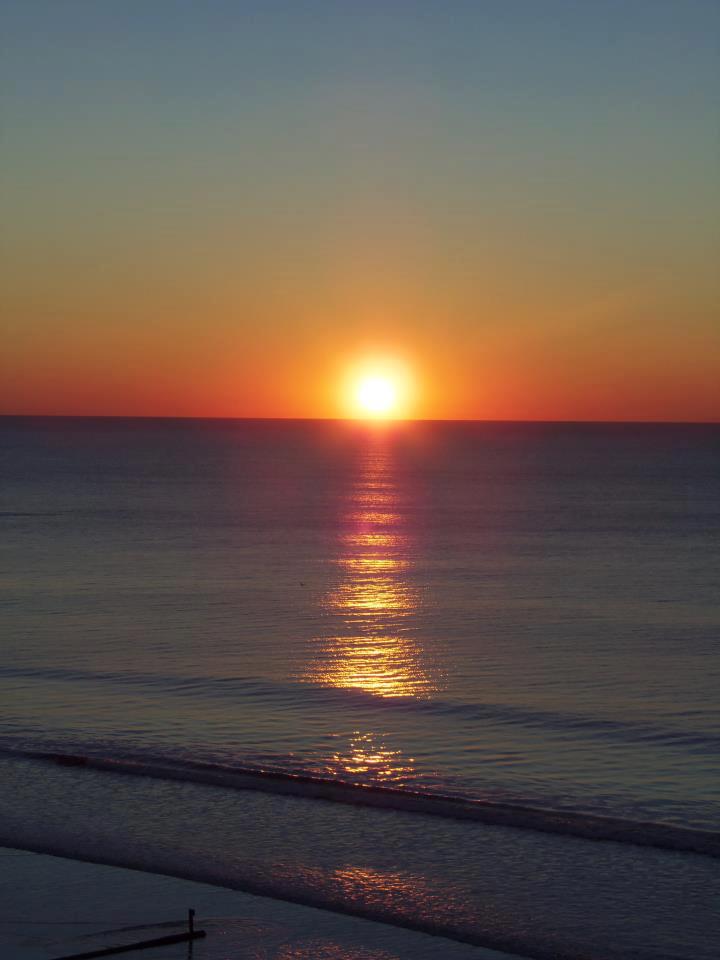 Wise, Old Oak
One of the highlights of our trip was going to see the Angel Oak, located on nearby Johns Island. This southern live oak is estimated to be over 400 years old and you really can't appreciate its magnificence until you see it in person. It is totally free to visit the Angel Oak and it makes for an unforgettable experience.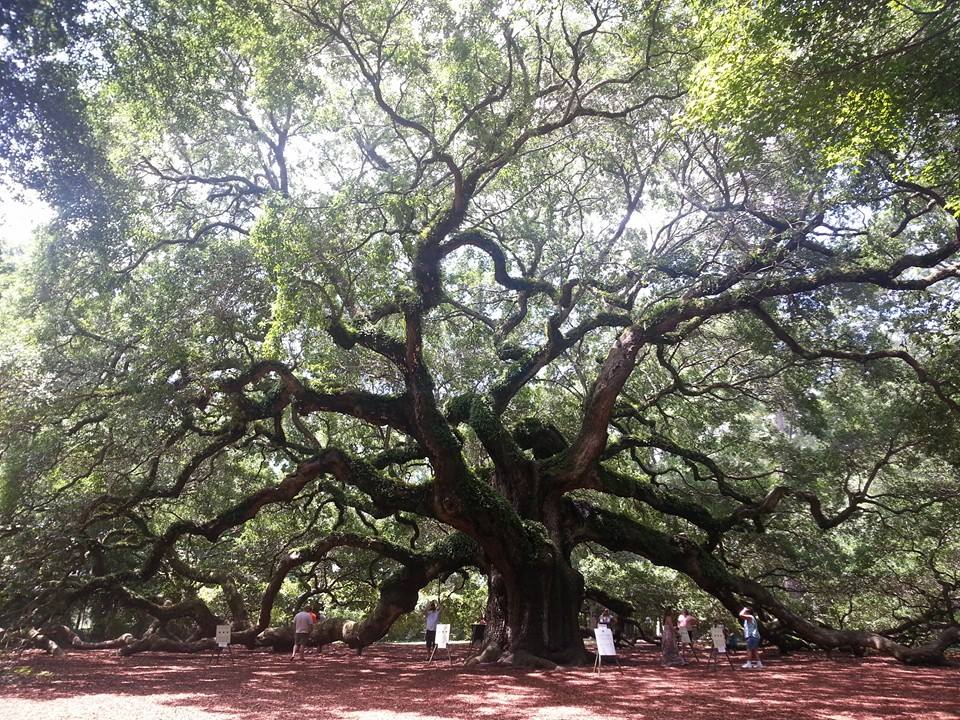 Making Plans
We had a great time on our "big" trip last year. This year we are venturing a little further—the Georgia coast, also known as the Golden Isles. We will probably feel like world travelers! We are looking forward to our getaway and to a restful few days.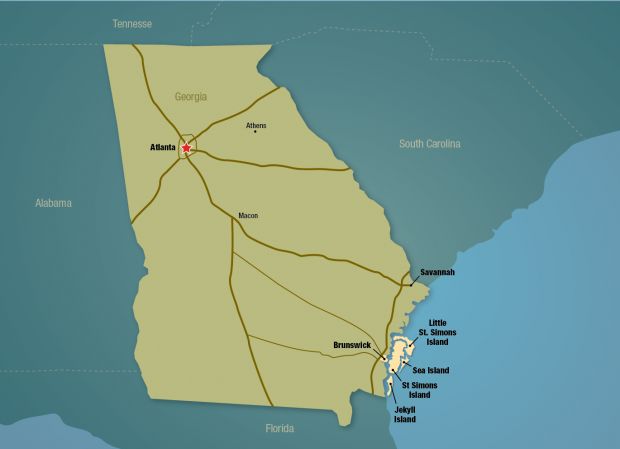 Keep that RV in Good Shape!
Are you hooked on RVing? Make sure you take care of your RV with a quality cover, tire covers, windshield cover, and other accessories. Give us a call at 1-800-925-8602 or take advantage of our LIVECHAT option and order yours today! We will even give you an EXTRA 10% off for mentioning this blog. Hey, that could come in handy on your next excursion!