10 Best Snowbird RV Parks To Spend Your Winter

Unless you're one of those rare birds who love the cold and snow, you're probably ready to head south when the temperatures start to drop. Winter is the perfect time to take your RV on a sunny adventure to escape the harsh weather back home. In this post, we'll explore our top picks for winter RV parks in Florida, Texas, Arizona, California, and South Carolina. You can't go wrong choosing one of these parks.
Best Snowbird RV Parks in Florida
Florida is the warm weather RV destination that immediately comes to mind for snowbirds. There's a good reason for that — it has a high concentration of fantastic RV parks and perfect weather in the winter. Many of these parks are affordable and offer a lot for what you'll spend. It's hard to narrow down the choices, but we've chosen two that are sure to delight.
Fort Wilderness Resort – Orlando, FL
No top list would be complete without including an Orlando resort. Popular with all ages, Orlando is an ideal destination for adventure-lovers. A bonus is that your kids and/or grandkids will want to join you! Nestled in 750 acres of pine and cypress forest, Disney's on-site campground, Fort Wilderness Resort, is beautiful and full of amenities. Shuttle and ferry services will take you to Disney's parks, making it ultra convenient for those who want to explore the magic. The resort offers plenty to do on-site as well. You can enjoy delicious dining, relax at the pool, and enjoy a variety of outdoor activities like horseback riding and canoeing. A bonus is that you can see the Magic Kingdom fireworks from your backyard, so skip the crowd on Main Street, USA.
Clearwater Travel Resort – Clearwater, FL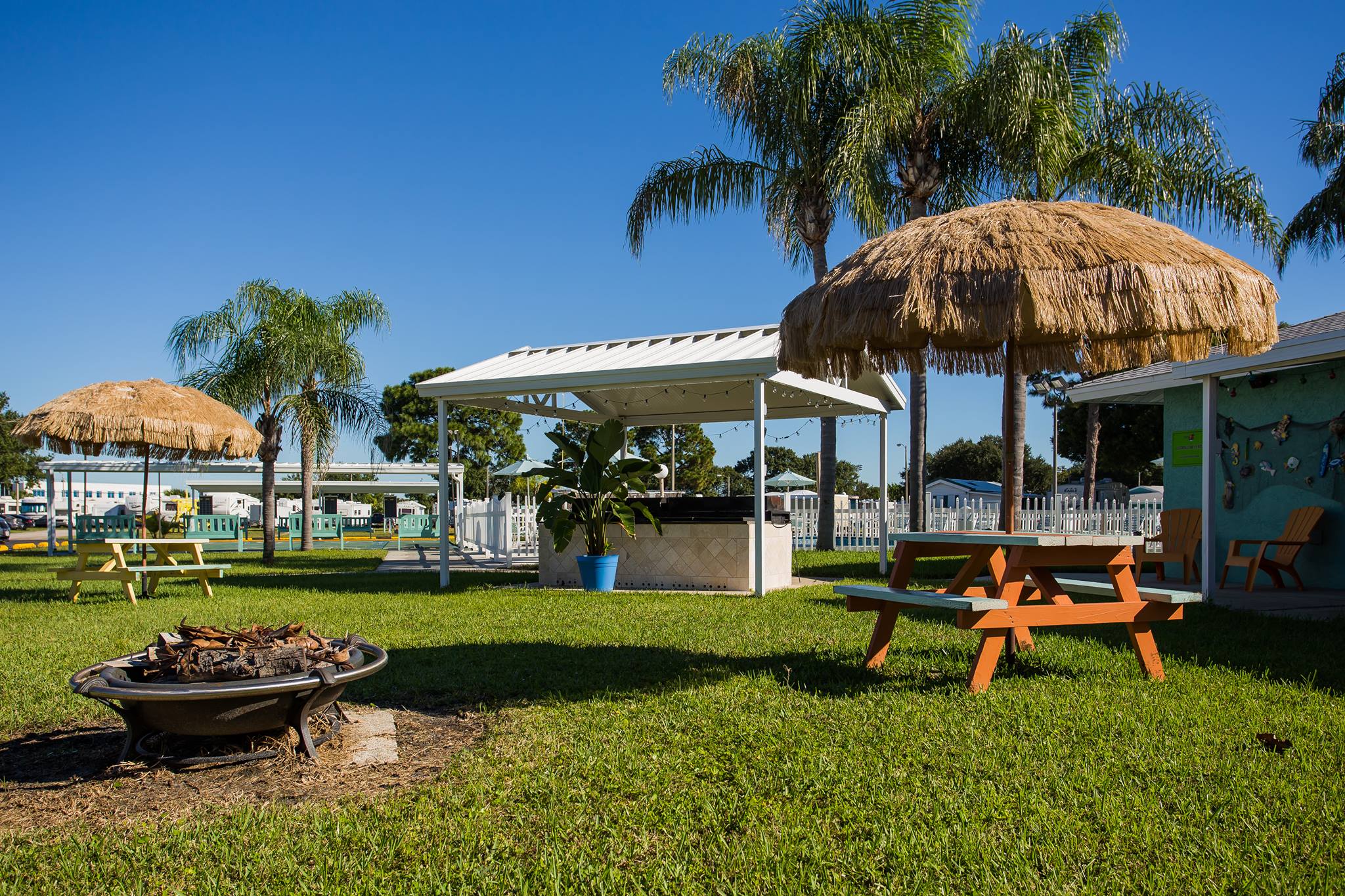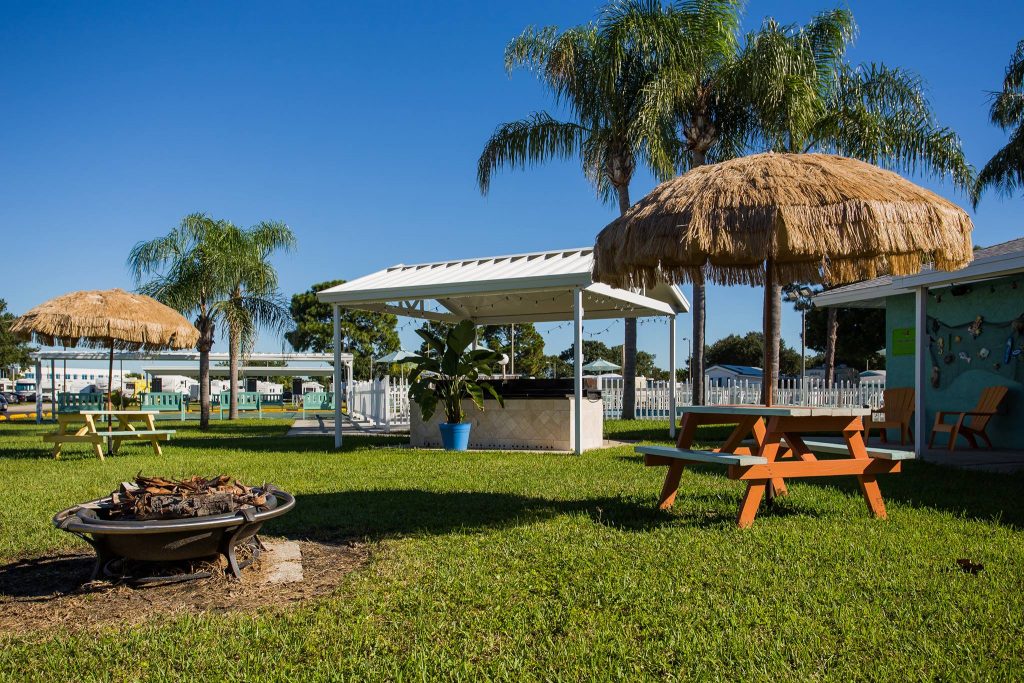 Clearwater is a lovely seaside destination on the gulf coast that offers plenty of fresh seafood options, gorgeous ocean views, and lots to do with just a short drive to Tampa or St. Petersburg. Clearwater's beach has been voted the best in America, so you may not want to leave it. The Clearwater Travel Resort is an affordable option that offers over 100 full-hookup sites, a heated pool, shuffleboard, and a playground area onsite. It also provides easy access to Busch Gardens, with all of the excitement that its highly-rated roller coasters provide.  
Best Snowbird RV Parks in Texas
Texas boasts a big variety of options for RV camping across the state. Whether you want to explore Austin, San Antonio, Dallas, or other great Texas cities, you'll have no shortage of options to choose from. Texas' outdoor recreation is a top draw for snowbirds, and horseback riding is one of the most popular activities.
Lone Star RV resort – Austin, TX
Austin is a not-to-miss city that offers unique art, amazing music, and fantastic food. You'll have difficulty hitting all of the venues because there are so many. If you're a Whole Foods fan, be sure to check out the flagship store. If you want to take time out to soak in nature, the Lost Maples State Natural Area is within driving distance. The Austin Lone Star RV resort, just five miles from downtown, is a fun option that also offers a fenced-in pet play area. You'll find over 150 tree-shaded sites with full hook-ups, plus a number of cabin rentals. Enjoy the heated swimming pool, or play billiards in the clubhouse.
Fredericksburg RV Park
– Fredricksburg, TX
If you want to get away from it all, Fredericksburg is your ticket. It's located in the natural and beautiful Texas Hill Country, a section of Texas that's filled with natural beauty and country charm. Fredericksburg RV Park features gorgeous landscaped grounds and is just five minutes from the town's historic downtown. Enjoy the local farmer's market, explore the nearby alpaca ranch, take a helicopter tour, or enjoy a trail ride. Over 100 sites are available with full hookups.  
Best Snowbird RV Parks in Arizona
Arizona is home to stunning desert scenery and offers plenty to do both outdoors and in its cities. The winter is the perfect time to enjoy all that Arizona has to offer, since the weather is ideal at this time of year.
Prince of Tucson RV Park – Tucson, AZ
Tucson is a classic Arizona destination. Whether you want to see its Saguaros, enjoy delicious food, or hike in its mountains, Tucson won't disappoint. Prince of Tucson offers daily, weekly, monthly, and yearly rates on 176 sites, some of which are 80-foot pull-thrus. Its location is convenient to restaurants, shopping, golf, and local attractions and it features a pool and Jacuzzi on site.
Rancho Sedona RV Park – Sedona, AZ
Sedona is a truly magical place, with gorgeous red rocks and bright evergreens strewn across its landscape. Rancho Sedona RV Park is nestled in a tranquil setting close to endless hiking opportunities and just a short distance from shopping, dining, and the art galleries you'll find in Oak Creek and Sedona proper. Sycamore and Cottonwood trees shade its beautifully maintained and spacious sites. Don't miss the stunning views you'll see in a hot air balloon or helicopter tour, where you can spot ancient Native American ruins amongst the cliffs.
Best Snowbird RV Parks in California
California attracts snowbirds for a variety of reasons. The state is diverse, with desert destinations, mountain adventures, and beautiful beaches. There are RV parks up and down the length of the state, and they each offer their own special allure.
Twentynine Palms RV Resort – Twentynine Palms, CA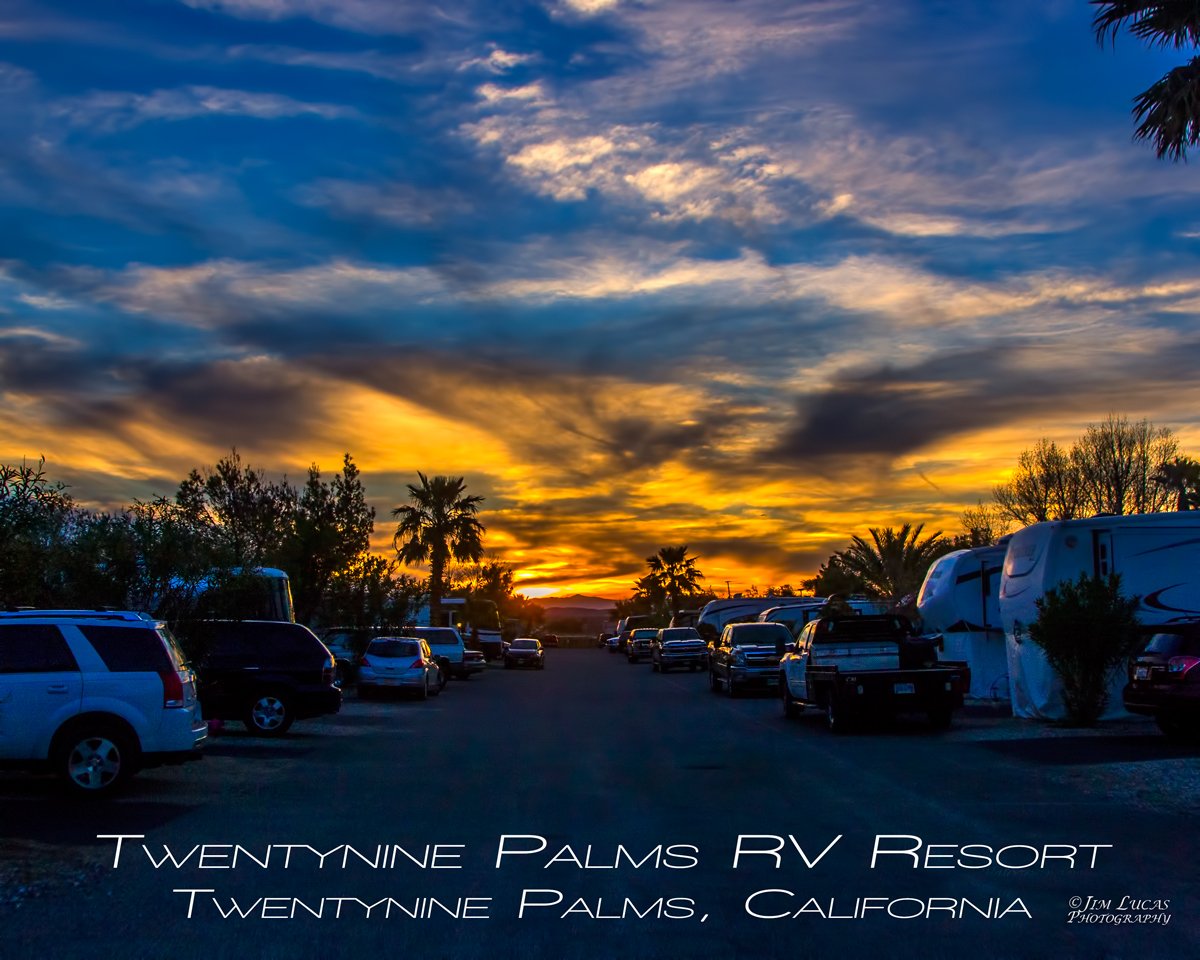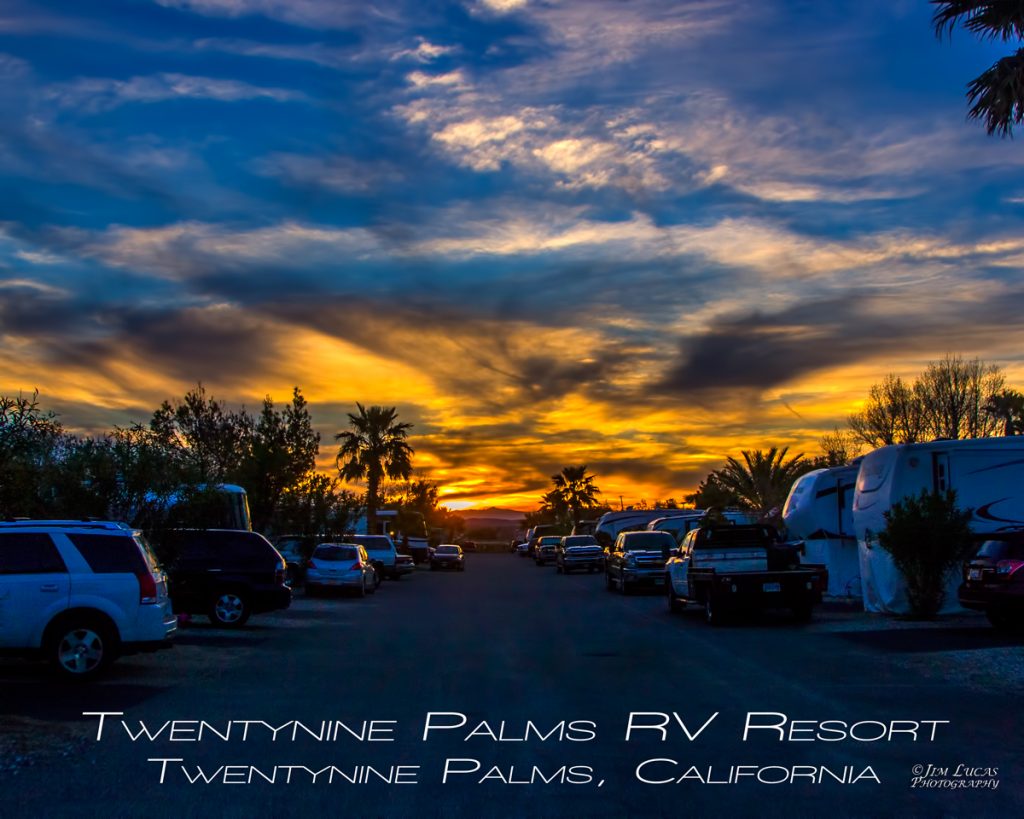 Twentynine Palms provides the perfect access for the otherworldly Joshua Tree National Park, which showcases stunning scenery and perfect night sky views. The Twentynine Palms RV Resort has 168 full-hookup RV sites as well as a Clubhouse that hosts live music, a sauna, hot tub, and a pool. The resort is located an hour away from Palm Springs if you want to fit in a game of golf or go horseback riding.
Huntington by the Sea – Huntington Beach, CA
Huntington Beach is an enduringly popular destination, not just for its gorgeous beach views, but also for surfing. Whether you want to ride the waves yourself or simply watch surfers perform, you won't be bored at this beach. Huntington by the Sea RV Park offers easy access to the beach and features full hookups, a park, pool, spa, and rec room. When you're ready to explore the city, you'll find plenty of great shopping and dining opportunities.
Best Snowbird RV Parks in South Carolina
South Carolina is an ideal spot for folks on the East Coast. South Carolina's beaches are little gems with historic towns interspersed for those who like a little history on the side of their vacation. The RV parks in South Carolina are typically less crowded, so if you're planning at the last minute, you may want to focus on this state.
Hilton Head Harbor RV Resort and Marina – Hilton Head Island, SC
Hilton Head is an upscale, gorgeous beach destination that attracts people from all over the country. And Hilton Head Harbor RV Resort and Marina is a lovely park where you can enjoy the wintertime sunshine. Take in the palm trees and beaches while enjoying the striking sunsets. Fantastic shopping, fine dining on the waterfront, and any watersport you can imagine are all on tap at Hilton Head Island.
The Campground at James Island County Park 

— 

Charleston, SC

This public park allows you to enjoy the beauty of the outdoors just a short hop away from the culture and activities of the city. The Campground at James Island County Park features great amenities, including full hookups, miles of paved trails for walking, biking, and skating, 16 acres of freshwater lakes with fishing, open meadows, and paddle boat, kayak, and bicycle rentals. A shuttle from the campground makes accessing the city of Charleston convenient.

When the time comes to consider going south, choose any of these wonderful RV parks for a sunny, spectacular destination. Whether you're looking for a spot to land for a week, a month, or the entire winter season, you'll enjoy roosting at any of these great locations.
Enjoy Your Journey Even More With RV Accessories
When you're on a long trip, you'll want to maximize your comfort. Seat and sofa covers protect your RV seating while giving you peace of mind that accidental spills won't soak in. Windshield covers keep damaging heat and UV rays away from your RV's interior. Explore all the accessory options we offer that will make your trip even better.