How to Find Work on The Road
Unless you are either retired or rich, if you want to live the RV full-timer lifestyle, then you will need to find some income while you are on the road.  Many people are scared to quit a steady job to do this, which is understandable.  However, contrary to popular belief, finding a job on the road is much easier than people think.  A lot of times you can make your own work depending on your interests and strengths.  In this article, I will talk about some ideas and tips to help you make a success in earning an income on the road.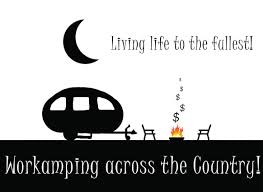 Internet Jobs
With the widespread use of the internet these days it may not be necessary to quit your job to become a fulltimer.  The web, email, and phones make it very possible to work out of a mobile office.  Some examples of jobs that can be done include consultants, webmasters, writers, photographers, computer programmers, search engine optimization, and more.  Before you leave your job it may be worth it to see if your boss will let you work remotely, if it is a job that could be handled that way.
Even if you have to leave your jobs there are many jobs that you can find that can be done over the internet, you just have to search for them.  I went to school for computer science so I could see myself making some android applications and selling them on the app market,  or building websites for people for work on the road.  If your are interested in computers there is a wealth of information online on programming, you don't necessarily have to go to school to learn these skills.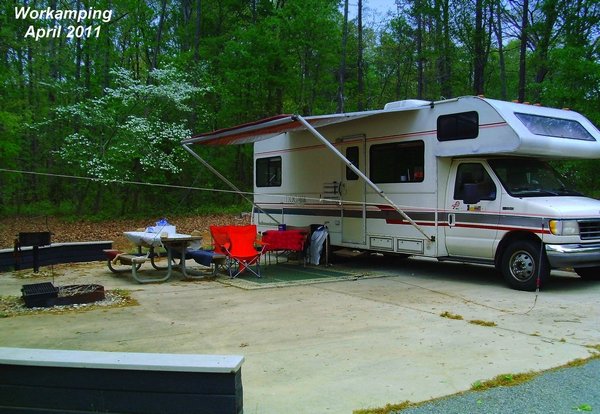 Workamping
Workamping is a form of camping that combines full or part time work and camping.  It is set up in such a way that an employer will give you a temporary job and a campsite.  This is a great way for full-timers to find work on the road, and there are a lot of opportunities out there.  Some places that workamping jobs can be found include amusement parks, campgrounds, RV resorts, or retail jobs in tourist locations.  Many full-timers will work at one workamping location for a few months and then move on to the next place. Visit workamper.com for more information.
Regional and Seasonal Jobs
Workamping aside, there are also many regional and seasonal jobs you can find that are generally easy to get.  Landscaping and picking fruit are a couple examples of seasonal jobs.  An example of a regional job is working on a ranch out west.  Jobs can always be found if you are willing to put a little time into finding them.